Silverback SRS A2 Information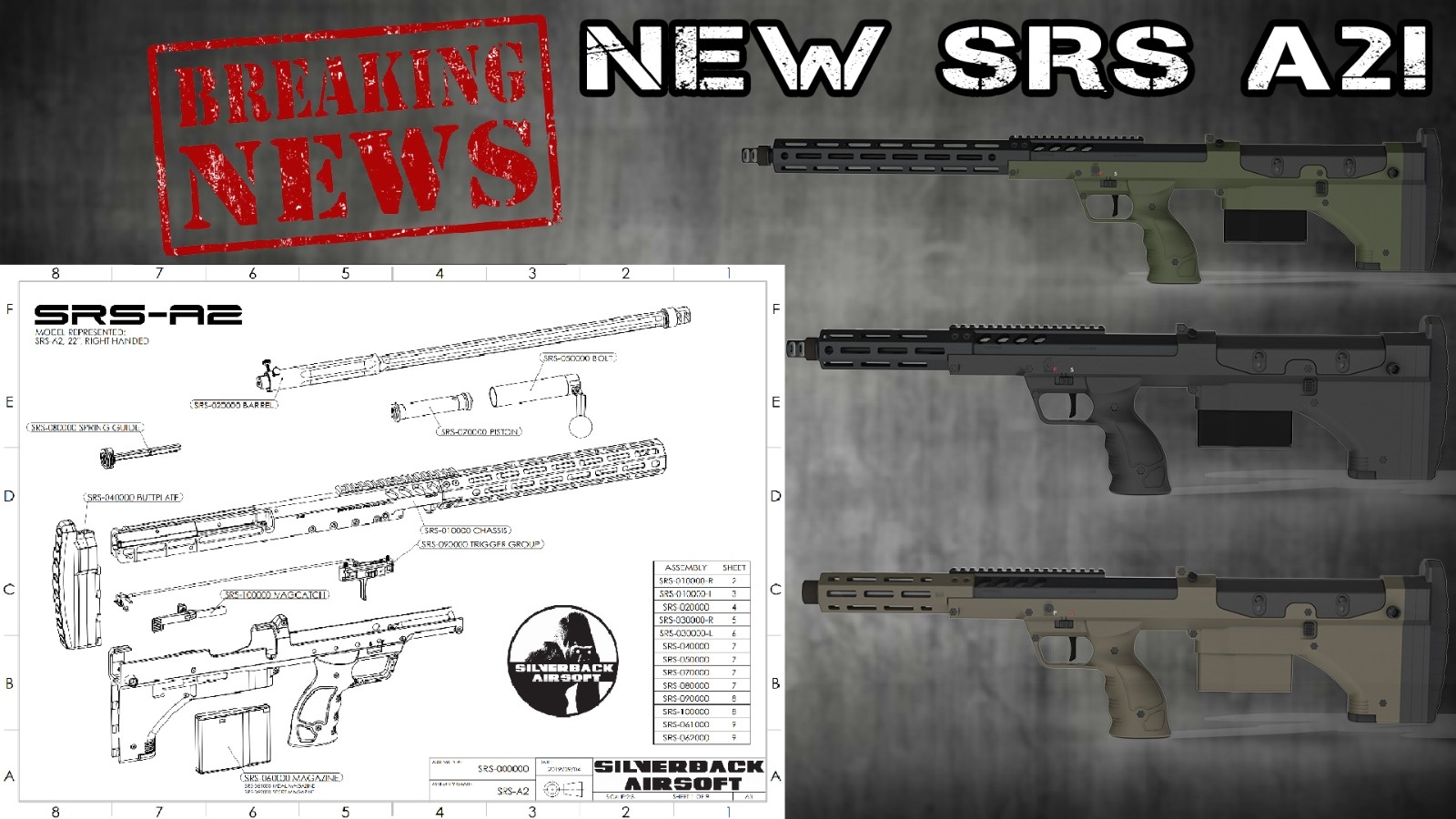 BREAKING NEWS!
Silverback Airsoft announced the official release date for the SRS A2 the 4th of May!
Next to the A2 there are many new accessories including carbon suppressors, bolt knobs and much more..
There will be 3 versions both right-hand en left-hand models.
16" A2 Sport
16" A2 Covert
22" A2
Check out the Diagram to see the compatibility/differences between de SRS A1 and the New SRS A2.
You can see a full break down of the new SRS A2 here.
Keep an eye out for our website for further updates and news