Airsoftphilosopher Hardened Stainless Steel barrel 6,04 - 420mm
6.04 Precision Barrel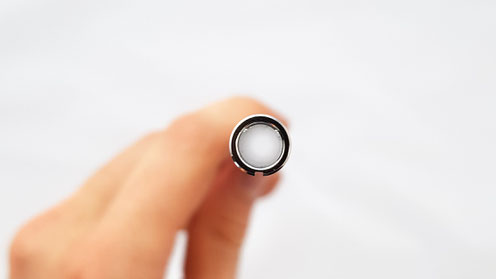 Bore finish
When it comes to the inner surface, it is difficult to create a process, which is able to achieve the results you want to have for a barrel.
The Airsoftphilosopher uses most advanced technologies. A specialized honing process.
It improves the roundness and the consistency of the bore diameter, while improving the surface.
After this process, every barrel goes through a second polishing process in Germany to perfect the result.
---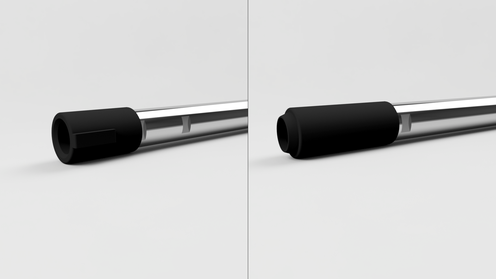 Compatibility
The hybrid cut allows you to use the Airsoftphilosopher barrel in almost every system.
It provides full compatibility to AEG and VSR standard Hop chambers and buckings.
---
Surface hardness
Thanks to a patented hardening process in Germany, these cold forged barrels achieve a hardness of 1250 HV. 
This is up to five times harder than common stainless steel barrels and therefore increases the wear resistance drastically.
You never have to worry about a worn out or damaged bore-finish, caused by hard BBs, dirt or cleaning rods anymore.
---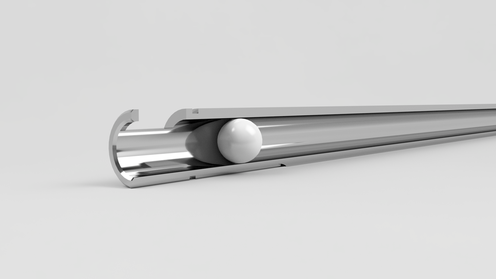 Inner diameter
Tight bore barrels:
Have a negative effect to the consistency of the BB rotation, due to the higher friction between BB and barrel. 
The result is less range.
Wide bore barrels:
Have a negative effect to the accuracy, due to the lack of guidance and an unstable airflow caused by the bigger space between BB and barrel.
The result is less accuracy.
The Airsoftphilosopher precision barrels have a bore diameter of 6.04 mm. This provides the perfect combination of low friction and thin air cushion.
The result is better range and great accuracy.
---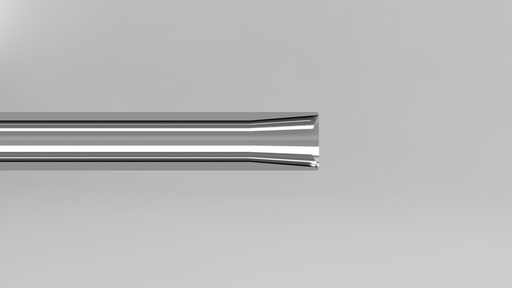 Enhanced crown

After several tests and simulations, we decided to create a very long crown at the end of the barrel to ensure that excess air can spread evenly and different air pressure zones are not affecting the BB.
---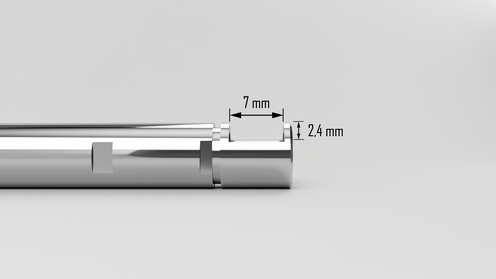 Hop-Up window
The 7 mm long, precision cut Hopup window, has been designed to provide the biggest possible contact area. 
We highly recommend to use the Airsoftphilosopher Concave Bucking.